ArtWorks, Hear Me Out
A youth-designed, strategic guide to voting in Ohio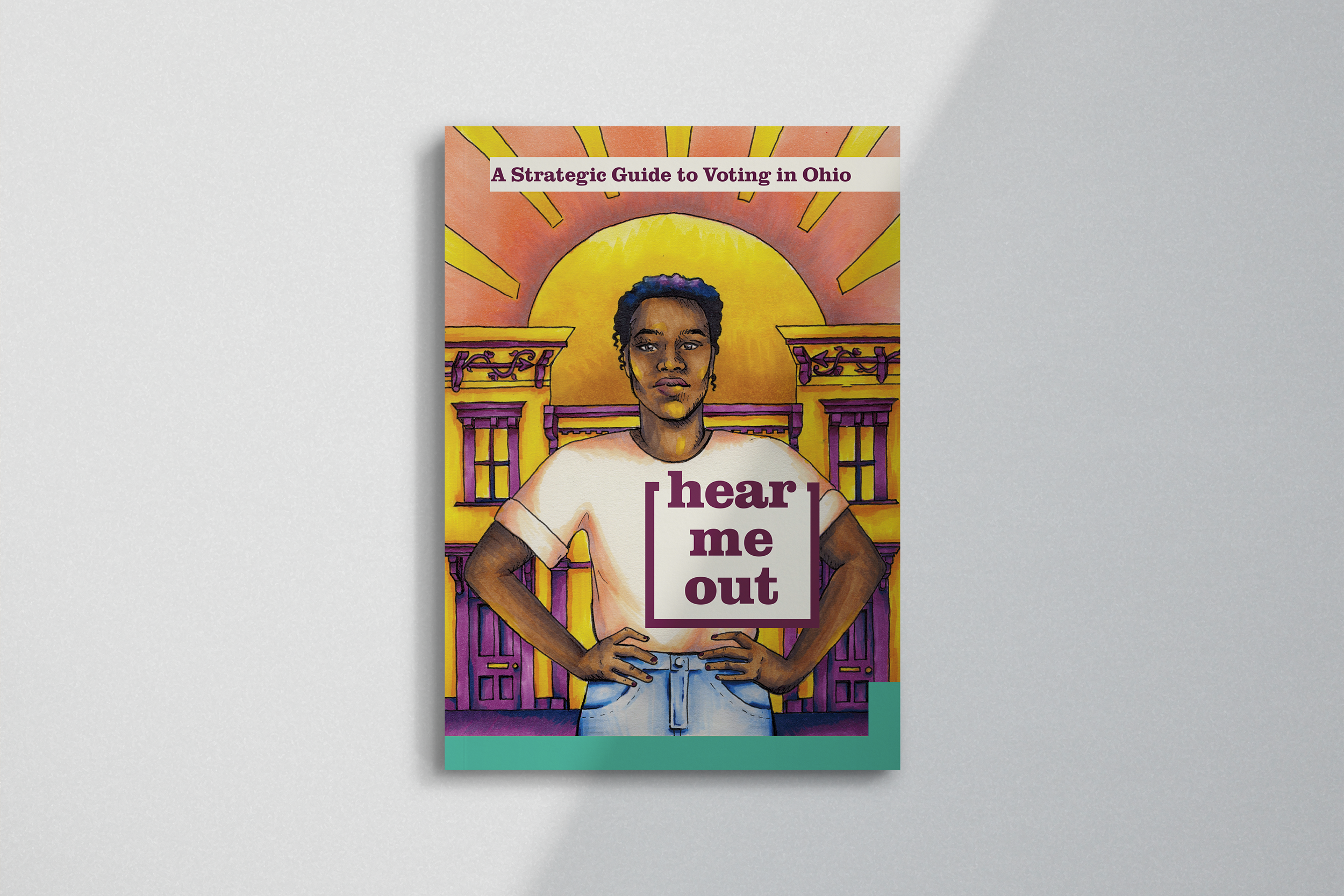 Hear Me Out is a campaign designed to activate and get young voters out to the polls in 2020. Our team, under the leadership of Michelle D'Cruz, collaboratively worked with a team of twelve young adults and ArtWorks leadership to create an inclusive, informative, and design-forward field guide which is both for youth and by youth.
The young creators of the guide had a message that needed to be heard. Hear Me Out is their rally call.
We worked with Artworks Apprentices throughout the summer of 2019 to develop this creative field guide. Every illustration and core message comes from the collective input and artistry of this talented set of young people.
The apprentices were challenged to synthesize complicated information and resources into an accessible and human-centered guide.
For six weeks the group surveyed the histories of voter suppression across the US, using the 19th amendment as a jumping off point.
With one of the largest and most diverse generations taking their turn at the voting booth, Hear Me Out encourages each of us to recognize the power we hold.