Public Health Creative Campaign
Supporting Community Health Service Programs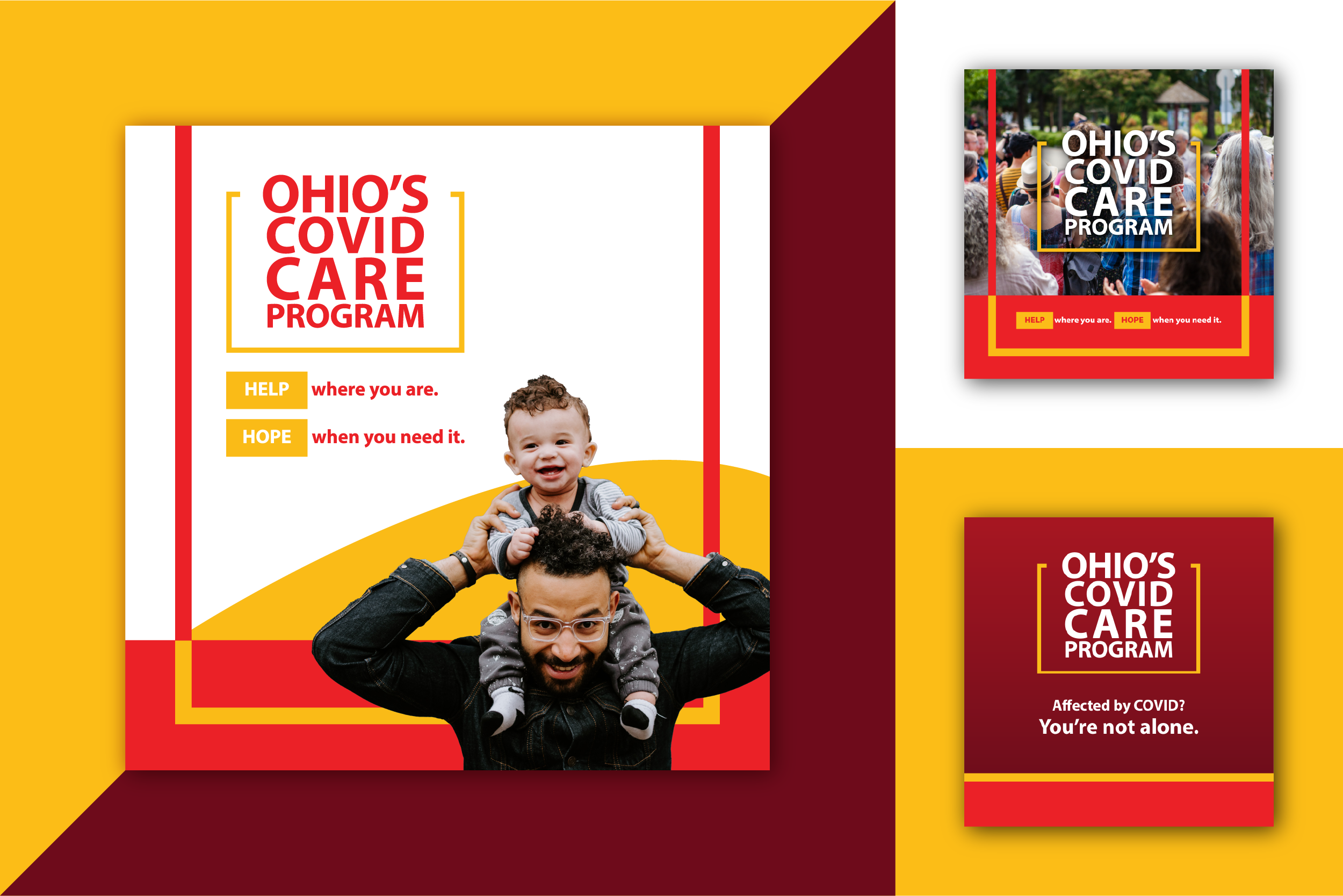 Our team began with research, identifying key messaging components, audience demographics, and resource needs, then translated those findings into actionable results—creating a highly creative and engaging suite of advertising-driven media for disbursement and engagement across the state of Ohio
Ohio's Covid Care Program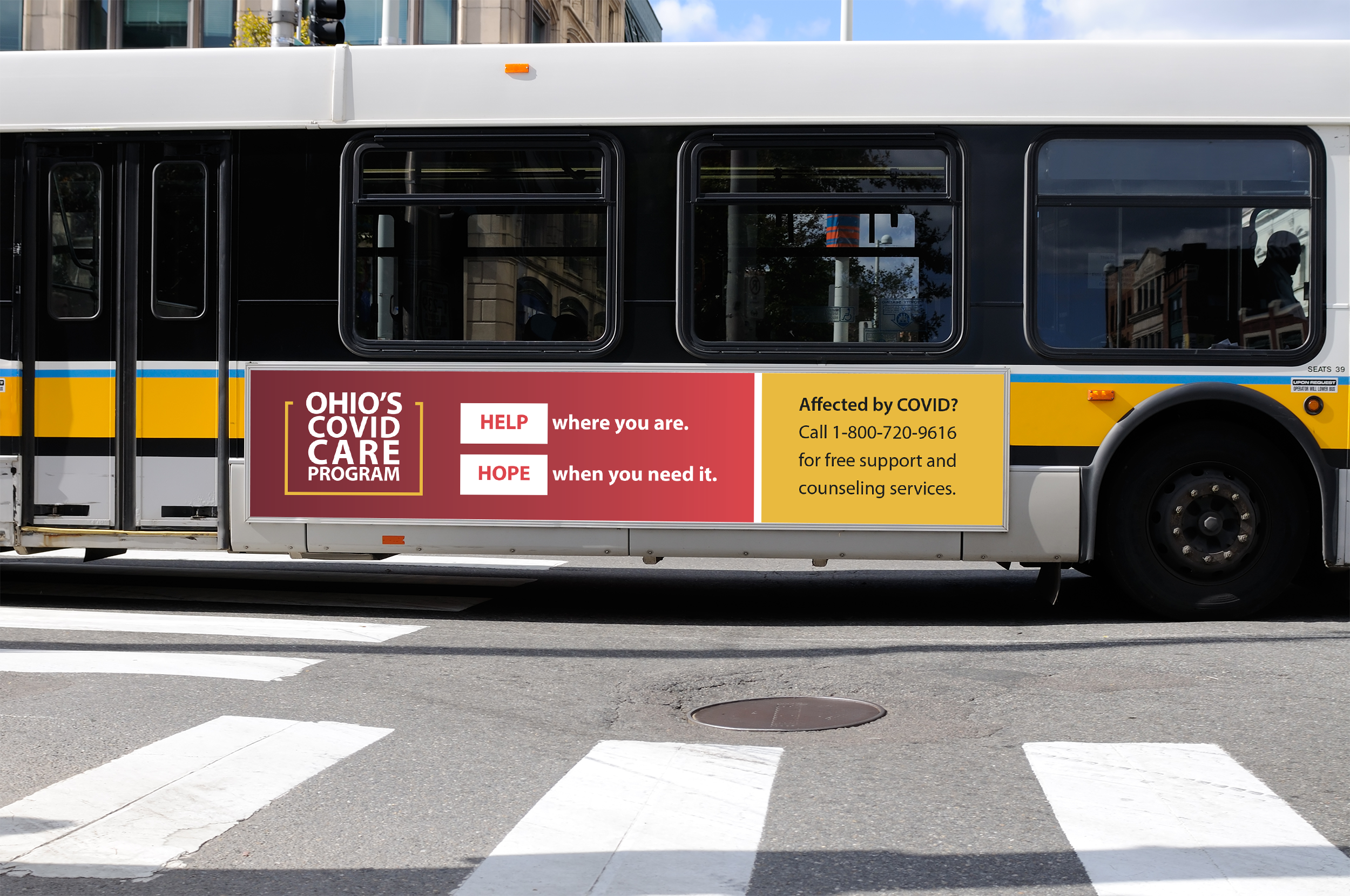 To connect those communities most impacted by COVID-19 with a variety of free resources, the Alcohol, Drug and Mental Health (ADAMH) Board of Franklin County launched an expanded crisis counseling program. Individuals and families impacted by COVID-19 were encouraged to call the program to be connected to free financial, food, housing and health services.
Ohio's Got Your Back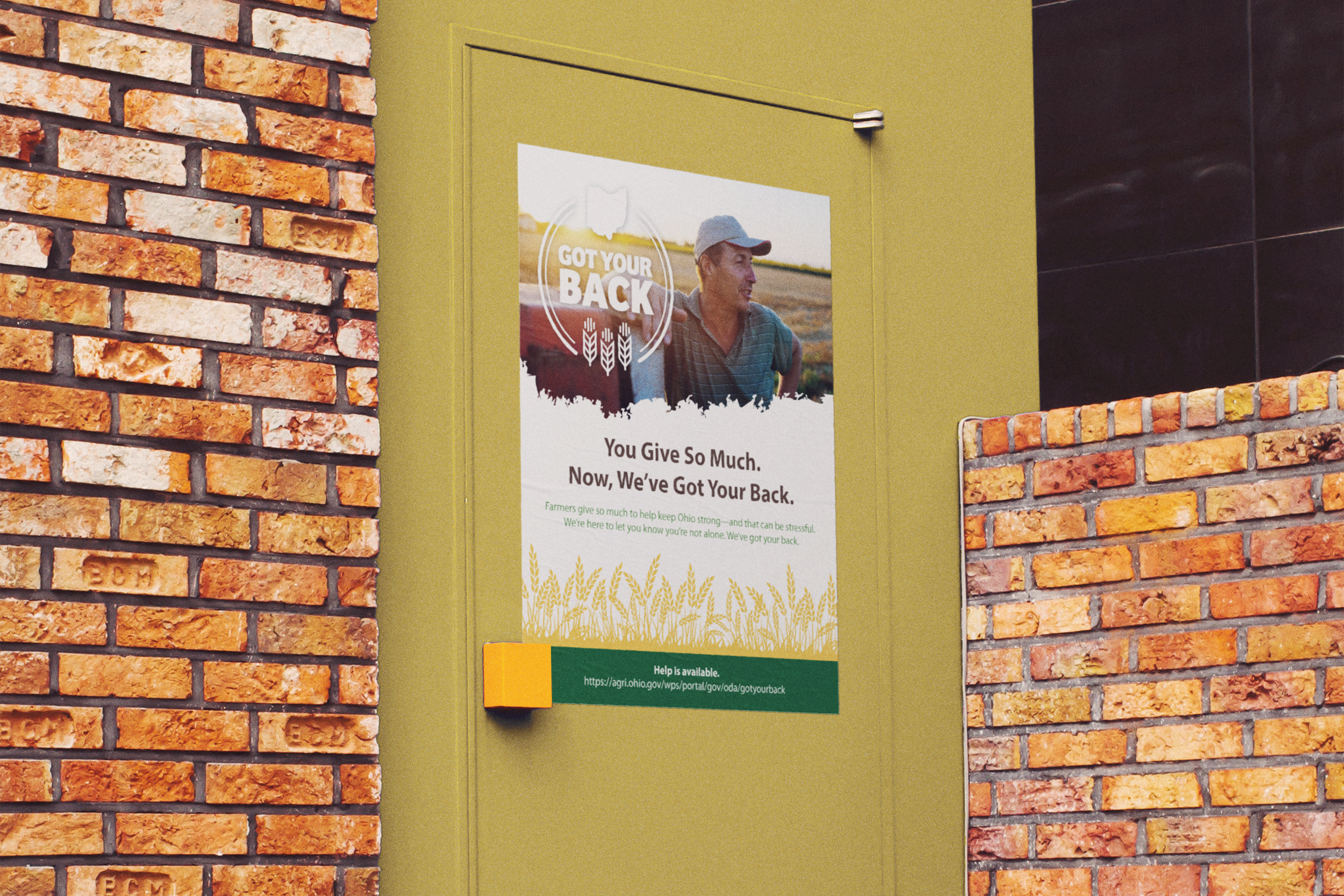 When Ohio's Got Your Back identified a need to increase outreach to agricultural communities, we knew we wanted to be part of that effort. The resulting audio and print materials promote resources available to individuals and families in need of support.
"Agriculture is the number one industry in Ohio. We know our farmers give so much of themselves to keep the industry strong. We also know so many factors in farming are out of a farmer's control, and that can be stressful. Wondering if the weather will cooperate, long hours working alone – it can all affect the well-being of the farm family. We want you to know, you're not alone. We want you to know, there is help available. We want you to know, we've got your back."
Hey, I'm Here Ohio
for reaching out to get the help we deserve. Hey! I'm Here. empowers young folks across Ohio to engage in conversations that encourage wellness behaviors, provide resources to one another, build community, and dismantle stigma.